Review: Gay for Pay (Crow's Theatre/Gay for Pay Productions)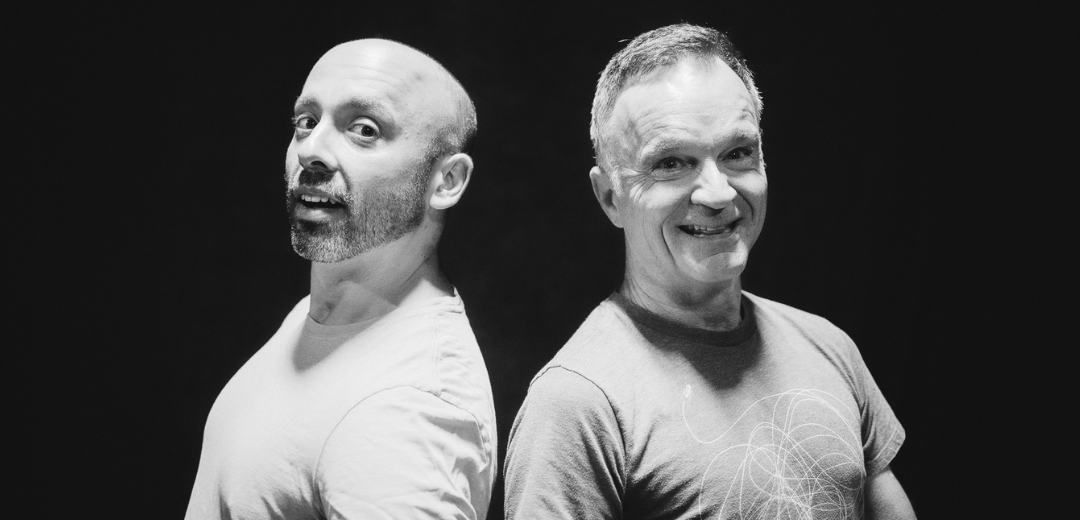 Chock-full of pop culture references and witty one-liners, Gay for Pay, produced by Gay for Pay Productions in association with Crow's Theatre, is a one-hour play that touches on ideas of gay representation in film in a unique and clever way.
Although not a dance show in the city, Gay for Pay was a hit at the Toronto Fringe Festival this year, winning Patron's pick (the best-selling show at their venue for the season), which I have been dying to see. It did not disappoint!
Think gay Tony Robbins, pumping up the assumed straight audience of actors, in a one-hour seminar-like event made to help you win an Oscar by "playing gay". The two workshop leaders, Blake and Clay, are two gay actors struggling to find work, so instead they switch to running seminars on how to authentically 'play gay' for straight actors, because well, they are doing it anyway…
In the seven-part seminar, they teach about standard queer characters, moments and sex scenes with nothing but two chairs and a PowerPoint presentation. Blake and Clay tell you that they are proud of you for finally starting to moisturize your face or for taking your girlfriend to a drag show, but if you want to win an Academy award, you better take notes.
The all-queer artistic team is made up of Curtis Campbell (co-writer and director), Daniel Krolik (co-writer and actor) and Jonathan Wilson (actor). The onstage duo has great chemistry and energy throughout the hour-long performance. The writing is quick-witted and calls out to pop culture in brilliant ways. Topics are timely as the two talk about everything from current gay political figures like Pete Buttigieg to Toronto-specific issues like the Police's response to serial killer Bruce McArthur all in humourous ways.
Wilson personally steals the show with his soft tone that draws you in. His ability to seamlessly switch into any persona or scene with a simple walk around himself is hilarious to watch (especially for the one character that took a couple of extra circles).
The show isn't all laughs, as it does take a sudden turn to a serious note with monologues on what it means to "pass" for straight as a gay actor or their personal struggles around limited representations of gay characters in film. The constant battle between having some type of representation even if it's not the characters that we want, to having none at all haunts both Blake and Clay throughout their careers. Yet it is in these moments that it doesn't feel like we are hearing from the characters, but from the actors themselves.
Overall, the show throws out so many images that you didn't know you needed to mentally create (the idea of Will Smith winning an award for playing Marsha P. Johnson got me). It feels like one big inside joke of which I could and would love to see endless spin-offs. I would kill to see a lesbian version! Maybe a spin off of how to play different races as a straight white man? Again, they already are…
Check out this witty, campy and fabulous show!
Gay for Pay, produced by Gay for Pay Production in partnership with Crow's Theatre, is playing until November 27, 2022, at the Streetcar Crowsnest's Studio Theatre (345 Carlaw Avenue, Toronto, Ontario M4M 2T1). Tickets are between $25 and $35. Tickets are available online here.
*Please note that masks are mandatory throughout the entire performance.

For more information:
CrowsTheatre.com @crowstheatre
@gayforpayproductions
Photo of Daniel Krolik and Jonathon Wilsonin Gay for Pay. 

Written by Deanne Kearney
DeanneKearney.com @deannekearney