Review: welcome, we've been waiting (Toronto Dance Theatre)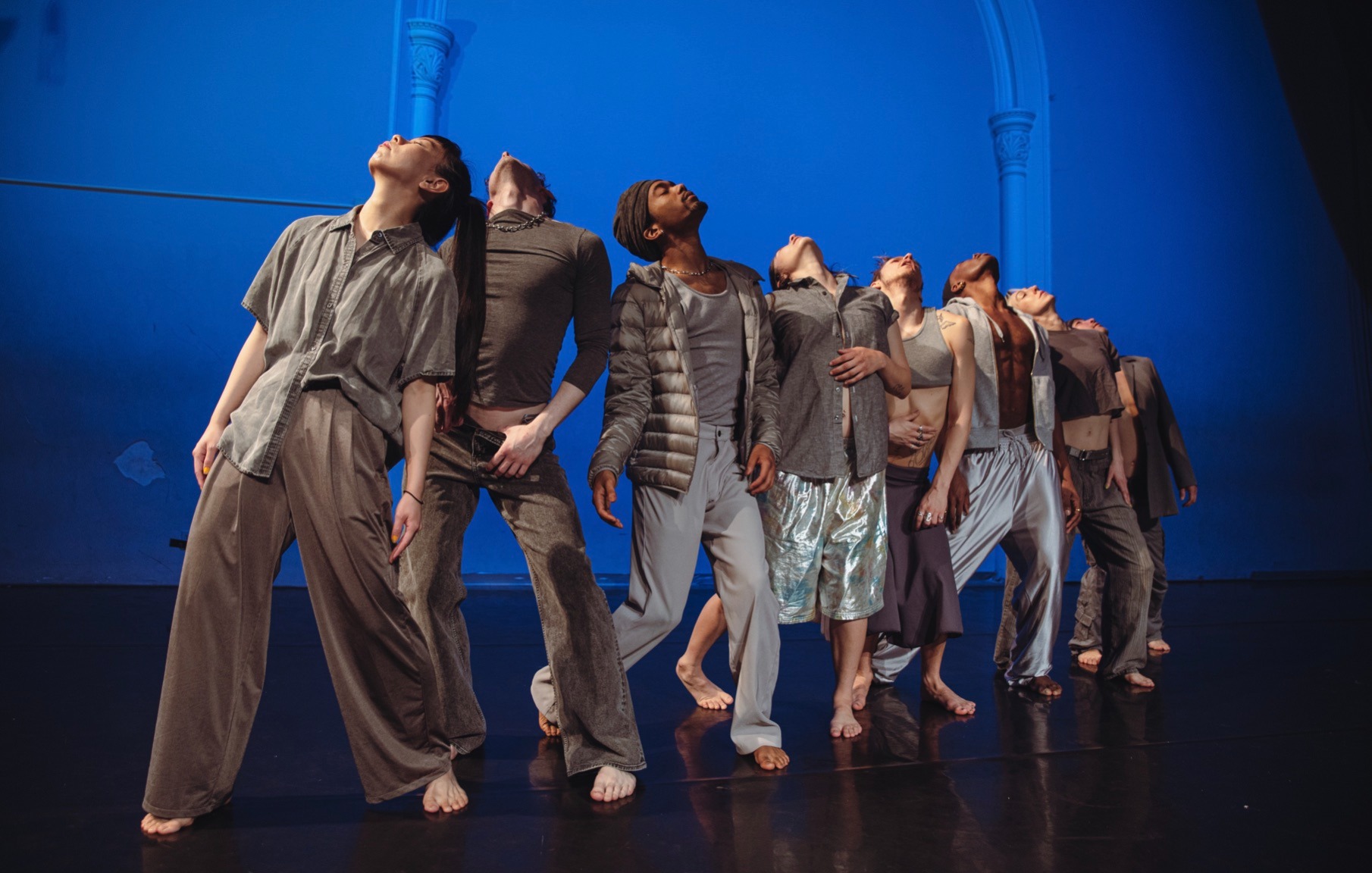 Toronto Dance Theatre - I have missed you! And I think you missed us too.
TDT is back with their first full-length work since 2020; titled welcome, we've been waiting. This show is fresh, exciting, sensual, sexy, playful and powerful - everything you want in a show and then some. The show's extravagant costuming and fantastic cast (whom I completely fell in love with) leaves me so excited for this new era of TDT.
welcome, we've been waiting is the first work I have seen since Andrew Tay took over as Artistic Director at TDT in 2020 (after the twenty-five-year tenure of Christopher House). Although Tay is the new Artistic Director, he selected Rodney Diverlus to choreograph TDT's first major work back. Diverlus is a Haitian-Canadian multi-hyphenate artist and artivist. They were part of the first edition of TDT's Pilot Episodes project, showcasing how important it is to support independent artists with space, dancers and work-in-process performances, as this show is quite the feat and from a confident and skilled artist.
First, you are greeted with a lively pre-show outside the theatre, in the hallway leading into the space, and on the stage. On stage is a clothing rack of extravagant costumes and two dancers playing with a long extension cord. Sometimes they wrap the other up; at others, they play battle ropes, in an absurd but somehow incredibly warm and welcoming pre-performance.
The show begins with dancers walking in and gasping in different tones at the sight of the audience. It feels like they have been here all along. Soon after, the entire cast stands in a line facing the audience, looking inquisitively and intently at every single one of us. They start to say numbers aloud - as if they were counting parts of us. Is it how many brunettes there are? The number of people wearing hats? It doesn't matter, but YOU do. The entire audience is made to feel like they matter throughout the performance in such a unique and bewitching way.
The challenge of describing movement as viscerally as I can is one of my favourite activities. Yet, something about this show makes it difficult in an intriguing way. Is it because there are so many movement aesthetic influences on the contemporary choreography (yet not in a distracting way)? Is it because it moves fast between sequences - so you can never get too attached to one section before we shift into a new world? Do I not want to spoil any of the fun?! 
I will say that the performance is playful, spontaneous, immersive and energizing. The program states that movement is pulled from disparate and deconstructed styles, including the "lindy hop, kizomba, hand performance, jazz, rhythm and groove, and contemporary queer performance." I can see traces of them all. They are often separated by a seemless mood shift. The choreography pulses and grooves, but it also stops to reflect.
And the costuming! Designed by Diseiye Thompson, the cast constantly changes into new and exciting pieces, such as fishnet shirts, tulle and lace unitards, or kilts. You name it; they probably wore it. Even the audience seemed to have dressed to the nines (Rodney Diverlus' outfit was amazing!). The lighting design by Shawn Henry also perfectly suits the piece with its soft and colourful fluorescent hues consistently changing and keeping you in a calm state of mind.
Bravo to TDT and company. The standing ovation was powerful, so my praise is barely needed, but I will rave anyways. Go see this show. I wish I could see it for the first time again.
–-
welcome, we've been waiting; presented by Toronto Dance Theatre, is playing until May 28, 2022. It plays at the Winchester Street Theatre. Tickets are $30 for General Admission, $20 for Students, Seniors and Arts Workers, and $10 for the livestream. You can buy tickets online here. Advisory: There are uses of haze during the show for special effect.


For more information:
tdt.org Facebook and Instagram: @torontodancetheatre, Twitter: @TOdancetheatre
Photo by ​​Francesca Chudnoff.
Written by Deanne Kearney
DeanneKearney.com @deannekearney