Virtual Review: TOKA (Theatre Passe Muraille with lemonTree creations)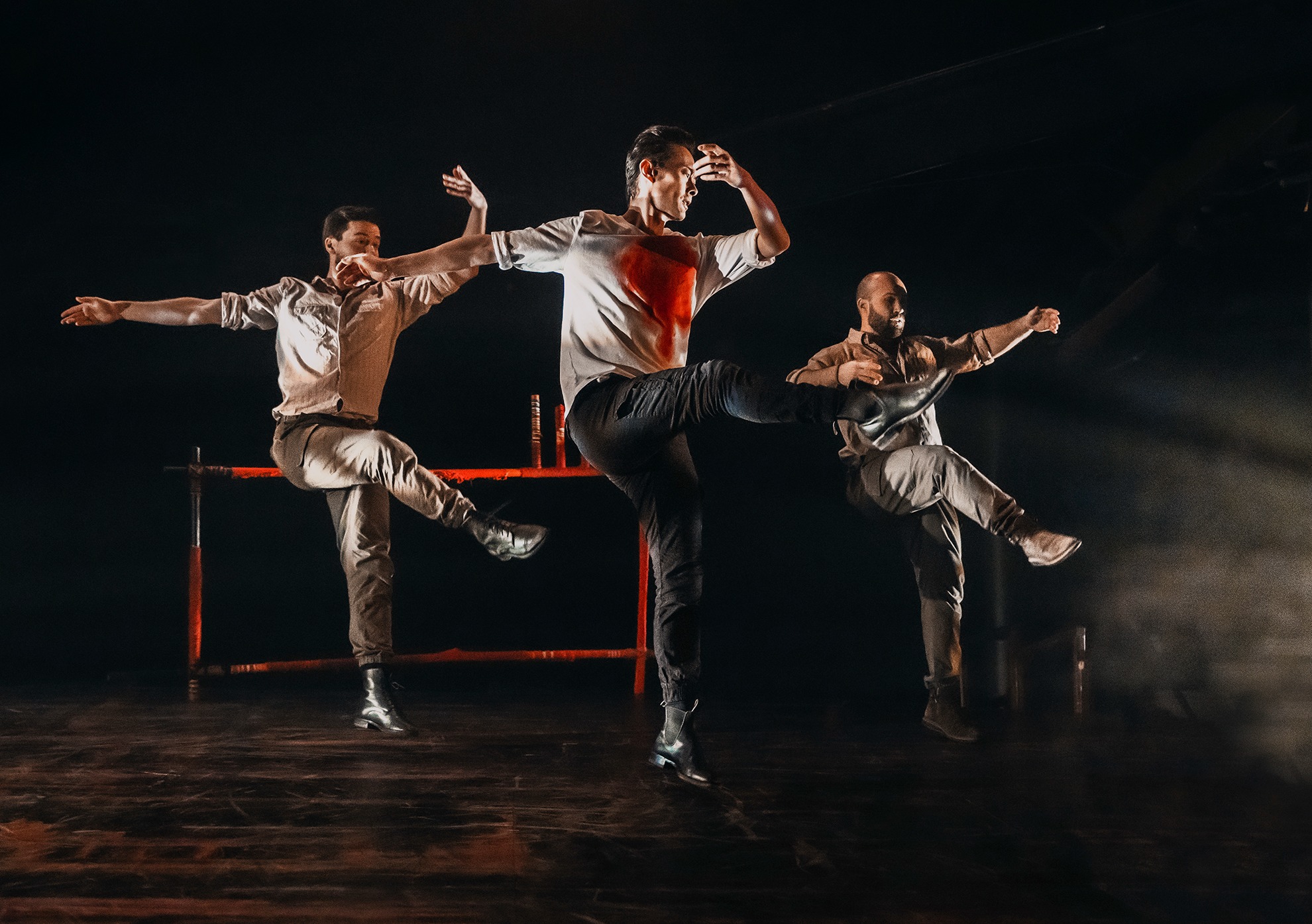 Photo by Brian Medina.
TOKA, presented in part by Theatre Passe Muraille and lemonTree creations, is a tragic story of love, loss and the destructive powers of familial duty and honour in post-communist Albania. The story is written by Indrit Kasapi and directed by Cole Alvis. It highlights the ongoing consequences of colonial constructs and generational blood feuds.
Following two feuding families living in the mountains of Northern Albania, we are brought into an ancient code of laws called the Kanun. This law obligates the principle of "koka për kokë" (head for a head), meaning that if someone in your family is murdered by another, the men in your family are to seek blood vengeance, sometimes lasting till all men in both families are killed. Unfortunately, although the blood feuds were outlawed, they have had a resurgence since the 1990s. A deeply saddening history and current affair, as the press release states that since 1991, over 12,000 revenge murders have reportedly been committed in Albania.
This heartbreaking story is told using physical theatre, with movement based in contemporary choreography. The movement sequences seem to both give audiences a break from heartbreaking monologues, as well as deepen the plot as three chorus members tell parts of the story with their movement.
In addition, the staging is incredibly smooth. Performers use the entire space and brilliantly utilize levels created by the raked stage and singular on-stage staircase to build a different world. The smooth movement of the camera aids this. As a virtual theatre piece, the cinematography and editing by Kejd Kuqo are done in a way to make you feel like you have the best seat in the house. At times, audiences can see the stage in its entirety, at others, there are close-ups of the performers in intense moments. A feat that many virtual shows I have seen have yet been able to accomplish in the new world of virtual theatre.
The story is easy to follow due to the strong writing and cast. There are some beautifully written and performed monologues, especially by performer Nicole Joy-Fraser, which help audiences to question ideas of guilt, healing and heritage.
Through a dance critic lens, there are a few movement sections I would like cleaned up. Specifically, the direction of the eye-line of performers, and some timing in synchronized sections. Yet, this does not take away from the bigger story.
Overall, it is a great story, with great staging, direction, casting and movement. Fantastic virtual theatre!
---
TOQA, presented by Theatre Passe Muraille and lemonTree creations, is playing virtually until April 23, 2022. Tickets are between $50, $25 or $5 under a Pay-What-You-Can model. With your ticket, you have access to the show for thirty-six hours from the start of the showtime. Tickets are available on the Theatre Passe Muraille website.


For more information:
www.passemuraille.ca @beyondwallsTPM
www.lemontreecreations.ca @LTcreations

Written by Deanne Kearney.
www.deannekearney.com @deannekearney